Technology
How IT Support Helps to Resource Management?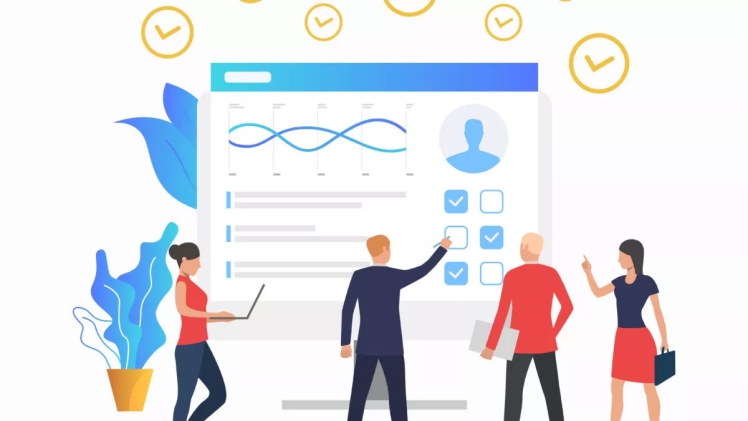 What is the role of information technology in resource management? Innovation in the digital age is affecting all-important business matters. In the case of Resource Management work, IT is also playing a major role in the implementation of various important tasks. Improvements in the Information Technology sector have made it easier for companies to deal with some of the most complex issues. It has also become easier to find new opportunities and focus on solving problems quickly. IT is noIT supportw additionally highlighted in many aspects of Resource Management capabilities where different organizations are also effectively succeeding.
Business resource management is not always very easy. To be successful in resource management you first need to have a clear idea of its purpose and capabilities. To plan resource management, you need to establish a good process through which you can monitor the use of the organization more easily.
In the current information technology environment, companies are under increasing pressure to get the right results through various innovative, and technologically advanced products on their tight budgets. To get out of that, companies must focus on ways to get maximum results in less time. Of course, the highest goals can be achieved through the proper use of different types of resources, if the most important ones can be found and more attention can be paid to them. This article envisions how IT support helps to Resource Management. 
Want to know more about resource management? Let's take a look at how IT support helps properly to Resource Management. 
How IT support helps to Resource Management:
Remember, an inefficient resource management approach will always reduce productivity, reduce quality, as well as increase the overall cost of the company. As a result, there will be rate hikes on various projects, and demoralization will have a negative impact on all other aspects of the company.
So we need to think about how to make this resource management more integrated by integrating it with information technology?
First of all, we need to clarify what is resource management? In a word, resource management means pre-planning, and how to maximize efficiency through the maximum use and analysis of different resources by determining the time to move the company forward quickly. Resource management is about moving employees through skill sets or software to perform a specific task or project in an organization. So there are different types of resource management depending on the type of project.
So how can the use of information technology accelerate resource management?
First, resource management software can make planning easier. Such as what is the demand of your company and what is the capacity or manpower of the company accordingly. See if your company has the right resources.

Then put the truck in time as needed. Also, keep track of how many hours you have spent and how many results you are getting.
Proper resource management software can work successfully on all of the above. So if the above issues can be utilized through the use of technology, then you will get the following benefits.
It can give you an equal look at both your needs and abilities.

Finding out which work to do earlier or later will reduce time and cost and set priorities.

It is easy to determine true ability and achievement without resorting to imagination.

The right resource at the right time can give the perfect way to keep it in the right place.

Find out what new skills are needed or need to be performed.

Resource managers involved in the project, and other team members can develop a system to increase communication that will play a leading role in building improved models.

It can give a warning before the problem starts and show the way to a possible solution.

Has the power to ensure supply based on work priorities and needs. It can also show which work will create a comparative balance.


Can combine appropriate strategies to make the project work.

Above all, it can simplify and streamline the program through innovation and transformational change.
Why is effective resource management important?
Resource management is always required for project management. Because as a result of resource management, more work can be done at a low cost. This reduces the waste of various resources of the business.

Resource management operates and centrally controls the entire system. Through resource management, you will get the most idea of ​​what resources you need to make a particular project a success.
Some companies, having enjoyed the success of resource management, now hire a resource manager first to ensure the best efficiency of everything. Someone who is important to the company and prudent. Why do you really need a resource manager? He creates the right and timely work of the project to manage and accomplish a project and does all the work necessary to perform it.
Some important strategies in IT to resource management?
Hope you understand how the role of information technology in resource management makes it even more successful. Let's now learn some strategies on how to implement your projects.
1. Resource allocation strategy
This will make the project easier for you if you fix the resource allocation first. The resources will move forward most effectively when you learn about the skills of the team members and allocate different resources based on them. But to get a clear idea of ​​the allocation, project managers often use past reports which are quite effective.
2. Resource leveling
Many people have no idea about resource-leveling. Its main function or purpose is to find various unused or inefficient resources and to use them for your convenience from time to time.
3. Resource forecasting
It is important to have a complete resource plan to implement a proper project. Resource forecasting lets you give a forecast of the future before starting a project. Information-technology software gives you a complete prediction of project implementation, completion, considering all the days. A project is quite useful in the beginning.
Conclusion 
Whether you are in the early stages of resource management or trying to find out about resource management, whatever your purpose, if you want to move forward with information technology in resource management, I hope this discussion will enrich you a lot. It will give you clear insights about how IT support helps properly to Resource Management. Thanks for staying with us.